Overview
Trip Outline
Trip Includes
Trip Excludes
Gallery
Booking
FAQ
El Teide to El Yunque
20th November 2023
The El Teide to El Yunque Barcelona to Miami trip is an exciting and diverse adventure that takes travelers from the breathtaking landscapes of Tenerife's El Teide, the highest peak in Spain, to the lush rainforests of El Yunque in Puerto Rico, and finally to the vibrant city of Miami in the United States. This journey spans multiple continents and offers a unique blend of natural wonders, cultural experiences, and cosmopolitan city life.
Splendor ship 
14 nights
From £4185 
Day 1: Barcelona, Spain 
Day 2: Cruising the Mediterranean sea          
Day 3: Cruising the Atlantic ocean   
Day 4:  Arrecife (Lanzarote), Canary Islands            
Day 5: Santa crus de la Palma, canary islands              
Day 6: Cruising the Atlantic ocean   
Day 7: Cruising the Atlantic ocean   
Day 8: Cruising the Atlantic ocean   
Day 9: Cruising the Atlantic ocean   
Day 10: Cruising the Atlantic ocean 
Day 11: Philipsburg, St. Maarten                
Day 12: San Juan, Puerto Rico   
Day 13: Cruising the Atlantic ocean              
Day 14: Cruising the Bahamian Water               
Day 15: Miami, Florida 
Itineraries
Day 1
Date : 20/11/2023
Time : 6:00 am
Barcelona, Spain
Barcelona, a captivating European city, seamlessly blends medieval intimacy in the Gothic Quarter with the elegance of Moderniste Eixample's wide boulevards. As the home of architect Antoni Gaudí, the city showcases his profound Modernisme masterpieces—the Sagrada Familia Cathedral, Park Güell, and Casa Milà. Art enthusiasts can admire splendid works at the Picasso Museum and Miro Foundation, while experiencing Barcelona's passionate ambiance through captivating flamenco shows. With its visual allure and cultural richness, Barcelona leaves an unforgettable impression on every traveler.
Day 2
Date : 21/11/2023
Cruising the Mediterranean sea 
Indulge in a luxurious shopping experience aboard Seven Seas Splendor®. Discover carefully curated designer garments, fashionable accessories, and exquisite gifts in our sparkling shops. Stay connected with ship-wide WiFi access and utilize the staffed Business Center for desktop computer use and printing services. For all your needs, our 24-hour Reception Desk and attentive Concierge are ready to assist you throughout your unforgettable voyage.
Day 3
Date : 22/11/2023
Cruising the Atlantic ocean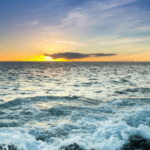 Experience the unmissable culinary journey at Chartreuse aboard Seven Seas Splendor®. Indulge in novel flavors like garlic cream frog legs with rutabaga or savor tender veal rack with caramelized endive, grape chutney, and walnut veal jus. A chic Parisian haven awaits, fulfilling every foodie's fantasy at this enchanting fine-dining restaurant on the sea. Bon appétit!
Day 4
Date : 23/11/2023
Time : 10:00 am
Arrecife (Lanzarote), Canary Islands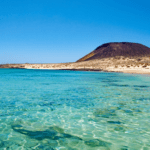 During this journey, you will have the chance to explore new places and engage in various activities of your choice. Witness the desolate yet strangely beautiful landscapes of volcanic Timanfaya National Park and discover the charming village of Haria, known as the Village of 1,000 Palms, where a tree is planted for each child born. Enjoy a visit to Bodega Suarez, a winery that skillfully blends traditional techniques with modern technology. To add to the experience, participate in an aloe vera product preparation activity and receive similar products as gifts.
Day 5
Date : 24/11/2023
Santa crus de la Palma, canary islands
Discover Santa Cruz de La Palma's beauty, colorful buildings with bougainvillea-draped balconies, dramatic volcanic mountains, and lush green valleys against a turquoise sea. Explore Castillo de Santa Catarina and Moorish-influenced Iglesia de El Salvador with luminous stained-glass windows. Stroll O'Daly Street, browse charming boutiques, and savor fine Canary Island wine in an enchanting setting.
Day 6
Date : 25/11/2023
Cruising the Atlantic ocean   
DAYTIME ENRICHMENT,
During the daytime, the Splendor ship offers enriching experiences for all passengers. Guests can participate in engaging workshops, informative lectures, and educational activities led by experts in various fields. Whether it's art classes, cooking demonstrations, or destination talks, there are plenty of opportunities to expand knowledge and interests while cruising.
Day 7
Date : 26/11/2023
Cruising the Atlantic ocean   
EVENING ENTERTAINMENT,
Onboard the Splendor ship, evenings come alive with a plethora of entertainment options. Guests can delight in Broadway-style shows, live music performances, themed parties, and enriching cultural events. The ship's vibrant atmosphere ensures an unforgettable and entertaining night for all passengers.
Day 8
Date : 27/11/2023
Cruising the Atlantic ocean   
SPA AND FITNESS,
spa and fitness facilities cater to guests seeking relaxation and rejuvenation. Enjoy a wide range of spa treatments, from massages to facials, provided by skilled professionals. Stay active at the well-equipped fitness center or join fitness classes such as yoga and pilates to maintain a healthy balance on board.
Day 9
Date : 28/11/2023
Cruising the Atlantic ocean   
BOUTIQUES AND MORE,
Cruising the vast Atlantic Ocean on the Splendor ship is an awe-inspiring journey. Embrace boundless horizons and witness breathtaking sunsets over the endless blue waters. Enjoy luxurious amenities, delectable cuisine, and exciting entertainment as you voyage across this iconic and mesmerizing ocean.
Day 10
Date : 29/11/2023
Cruising the Atlantic ocean
CUISINE,
The Splendor ship offers a culinary delight with a variety of exquisite cuisine options. From fine dining restaurants to casual eateries, indulge in delectable dishes prepared by talented chefs, catering to diverse tastes and dietary preferences.
Day 11
Date : 30/07/2023
Philipsburg, St. Maarten 
St. Maarten, a unique island, is the smallest land shared by two sovereign states. According to legend, the Dutch and French boundaries were set by a race around the island, with the Frenchman claiming more land by walking faster. Regardless of the legend, both settled here in the 1630s and have lived peacefully together ever since, despite brief British occupancy.
Day 12
Date : 01/12/2023
San Juan, Puerto Rico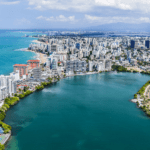 The Taino Indians were Puerto Rico's first inhabitants, meeting Columbus in 1493. The Spanish settled swiftly, fending off Dutch and British threats, as seen in the impressive fortresses of Old San Juan, particularly El Morro Castle. In 1897, Spain granted Puerto Rico autonomy. Later, Puerto Rico became a U.S. territory, with residents obtaining American citizenship in 1917.
Day 13
Date : 02/12/2023
Cruising the Atlantic ocean   
DAYTIME ENRICHMENT
Day 14
Date : 03/12/2023
Cruising the Bahamian Water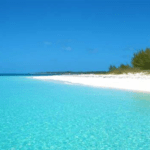 EVENING ENTERTAINMENT
Day 15
Date : 04/12/2023
Miami, Florida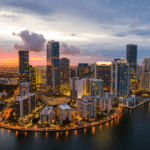 Miami, a vibrant cosmopolitan city, entices with its sunny skies and year-round warmth. South Beach, adorned with celebrities, is a must for people-watchers, while the Art Deco District showcases the world's largest collection of Art Deco architecture. Shopping indulgence awaits at Bal Harbor, Lincoln Road, and Coconut Grove. Dive into Cuban culture and cuisine along Calle Ocho, or step back in time at the historic Venetian Pool. Known as the "Gateway to the Americas," Miami offers an eclectic mix of cultures, ensuring there's something for everyone to enjoy in this bustling metropolis.
included & Unlimited Shore Excursions
Included & Unlimited Beverages, Including Fine Wines and Spirits
Included Open Bars and Lounges Plus In-Suite Mini-Bar Replenished Daily
Included Pre-Paid Gratuities
Included Speciality Restaurants
Included & Unlimited WiFi*
Included Valet Laundry Service*
CONCIERGE SUITES AND HIGHER INCLUDE: Included 1-Night Pre-Cruise Hotel Package* and more
PENTHOUSE SUITES AND HIGHER INCLUDE: Included Personal Butler and more