Description
Itinerary
Price
Inclusions
Exclusions
Gallery
Dates & Prices
Norway and Northen Lights
Experience the Norway and Northern Lights cruise (V331) spanning 12 nights from November 12th to November 24th, 2023. Discover Norway's stunning fjords, coastal towns, and Arctic wonders. Witness the captivating phenomenon of the Northern Lights illuminating the night sky. Prepare for an unforgettable journey filled with natural wonders and breathtaking landscapes.
12 Nov 2023 - 24 Nov 2023
12 nights

 

Queen Victoria 
Home Port Southampton 
From

£999 pp 
Day 1: Southampton, UK

Day 2-3: At sea

Day 4: Alesund, Norway

Day 5: At sea

Day 6-7: Tromso, Norway

Day 8-9: Narvik, Norway

Day 10: At sea

Day 11: Haugesund, Norway

Day 12: At sea 

Day 13: Southampton, England, UK
Itineraries
Day 1
Time : 12:00 am
Southampton, UK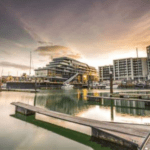 12 Nov 2023
The vibrant port city of Southampton has always had a rich history in seafaring and is still a popular embarkation port for cruises today.
Day 2-3
Time : 9:00 am
At sea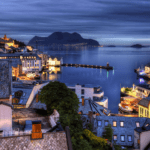 14 Nov 2023
Tring new deliciously different kinds of food on board, while enjoying the view from the ship.
Day 4
Time : 7:00 am
Alesund, Norway
15 Nov 2023-Arrives Early morning, Departs Afternoon
Indulge in the enchanting beauty of Alesund. Explore a picturesque peninsula with stunning Art Nouveau architecture, surrounded by lush landscapes. Marvel at majestic mountain peaks reflected in converging fjords. Witness breathtaking panoramas from Alesund's awe-inspiring Aksla viewpoint.
Day 5
Time : 8:00 am
At sea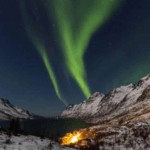 16 Nov 2023
Embark on a journey aboard any of the four Cunard Queens and discover the captivating Clarendon Fine Art Gallery. Here, seize the chance to enrich your personal art collection while being captivated by a curated assortment of exquisite artworks. Afterwards, embrace the allure of a dazzling evening filled with music and jubilation, where you're invited to adorn your finest black-tie attire and revel in a spectacular celebration.
Day 6-7
Time : 8:00 am
Tromso, Norway
17 Nov 2023 - 18 Nov 2023Arrives Morning, Departs Early morning
As you sail towards Tromso, prepare to witness Mother Nature's awe-inspiring splendor. Exploring the vicinity, you'll discover a multitude of restaurants that seamlessly transform into cafes and pubs, each serving delectable menus at various times of the day. To navigate the area, you can embark on the scenic Arctic train or conveniently hop on local buses traversing the city and its surroundings. The train journey offers access to remarkable destinations like Storstein Mountain, Tromso's Old City, and The Ishavstoget, allowing you to immerse yourself in their unique charm.
Day 8-9
Narvik, Norway
19 Nov 2023 - 20 Nov 2023Arrives Early morningDeparts Early morning
Embark on a picturesque cruise to Narvik, Norway, where majestic mountains harmoniously merge with serene blue fjords. This enchanting destination holds a special allure for skiing enthusiasts, as its snow-capped peaks gracefully descend to embrace stretches of pristine white sandy beaches encircling the port. Explore notable attractions such as Narvik Church, Narvik War Museum, and historic monuments. For an unparalleled experience of the awe-inspiring Norwegian landscape, ascend aboard the Narvikfjellet cable cars. Behold the breathtaking beauty that unfolds before you, making it one of the finest ways to immerse yourself in the surrounding wonders.
Day 10
At sea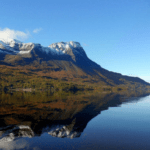 21 Nov 2023
Our ships are a haven for sports enthusiasts, providing ample opportunities for active participation or simply enjoying the thrill of spectating. Join in or observe a variety of fitness classes suitable for all levels, ensuring a healthy and invigorating experience for you and your family. In the afternoon, indulge in the delightful tradition of afternoon tea, savoring the flavors and ambiance that accompany this cherished pastime.
Day 11
Haugesund, Norway
22 Nov 2023Arrives Early morning-Departs Afternoon
Haugesund proudly stands on Norway's southwest shore, where majestic icy fjords meet the North Sea. This dramatic coastline boasts breathtaking scenery and world-class views. Nearby, visit Avaldsnes hamlet for a glimpse of the recreated Viking Village or explore Karmoy Island's ancient grave mounds and tall memorial stones. Fast-forwarding several centuries, Haugesund has become renowned for hosting two significant cultural events: the August Sildajazz music festival and The Norwegian Film Festival.
Day 12
At sea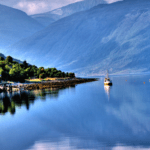 23 Nov 2023
Indulge in an ambiance of elegance and refinement at this chic midship bar as you journey back to Southampton. Our ships provide the perfect family holiday experience, offering a wealth of entertainment options to keep our young guests captivated. And when it comes to culinary delights, allow your taste buds to guide you to a delectably unique experience onboard.
Day 13
Southampton, England, UK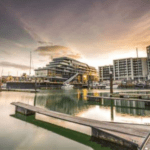 24 Nov 2023
Maximize your last day onboard by exploring Southampton's central attractions near the port. Enjoy self-guided walks like The Titanic Trail, QE2 mile, and City Walls. Visit the Old Town for historic gems like Tudor House and St Michael the Archangel Church. Satisfy your appetite at Westquay Shopping Centre or upscale dining venues. Convenient water and rail connections allow easy exploration. Reach Cowes on the Isle of Wight in 25 minutes via catamaran or venture to Winchester, home to King Arthur's round table, in just a 15-minute train ride from Southampton Central.
Price is accurate as of  10/07/2023
Britannia Standard Inside From £999 per person
Britannia Deluxe Inside SOLD OUT
Britannia Oceanview From £1,399 per person
Britannia Balcony From £1,749 per person
Britannia Club Balcony £3,349 per person
Princess Grill Suites £3,999 per person
Queen Grill Suites SOLD OUT