Itinerary
Description
Inclusions
Gallery
Dates & Prices
Enjoy 10 days exploring the best of Northern Europe.
Itineraries
Day 1 (Embark)
Time : 4:00 pm
Copenhagen, Denmark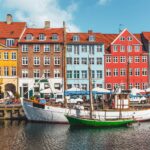 The capital of Denmark, Copenhagen, is filled with canals, cobbled squares and copper spires. But don't let the historic appearance fool you. This is also Scandinavia's most cosmopolitan city. Certainly you can relive medieval times in The Latin Quarter, but you can also enjoy some of Europe's finest shopping, museums, cafes and nightlife prior to your cruise around the Baltics. Explore more of Copenhagen on a European cruise!
Day 2
Time : 9:00 am
Oslo, Norway
Imagine sailing on the incredible Viking long ships in the Viking Ship Museum. Picture perfect, the oldest Scandinavian city sits at the head of a 60-mile fjord framed by lakes, woods, moors. Views forever, visit the cliff-dwelling Akershus Castle, originally built in 1300.
Day 3
Time : 7:00 am
Kristiansand, Norway
Norwegians head to Kristiansand during the summer for the agreeable weather, plenty of attractions and a popular city beach. Stroll through the Posebyen old quarter and its grid pattern of historic streets, looking out for a former post office dating back to 1695. Don't miss the Kristiansand Zoo, featuring moose, wolves, lynx, wolverines and so much more. And be sure to visit the Agder Museum of Natural History and Botanical Gardens, with its 19th-century rose garden and extensive collection of succulents.
Day 4
Time : 8:00 am
Bergen, Norway
View this lovely and charming Norwegian city from your cruise ship and you'll see how the city is nestled between seven mountains, seven fjords and the North Sea. The Norwegian King resided here, and many historical events took place in this busy port. These events come alive when you amble down the old streets of Bryggen, past picturesque, wooden buildings and the Romanesque-style St. Mary's church. Explore more of Bergen on a European cruise!
Day 5
Time : 8:00 am
Geiranger, Norway
A quaint village nestled in a valley in western Norway, Geiranger grants a respite to remember. Visitors come from all over to explore the fjord and its gorgeous views of nearby waterfalls, mountainscapes and charming farms.
Day 6
Time : 7:00 am
Ålesund, Norway
One of Norway's most beautiful towns, renowned for its Jugend-style architecture and art nouveau style. Cruise visitors will immediately notice Ålesund's unique layout, as it is built on islands extending to the sea, and offers scenic views of fjords and the Sunnmore Alps. Ålesund is the fishing capital of Norway.
Day 7
Time : 12:00 pm
Cruising (Day at sea)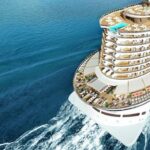 Day 8
Time : 9:00 am
Amsterdam, Netherlands
Affectionately known as the "Venice of the North," Amsterdam is actually situated below sea level and built entirely on stakes driven into the ground. The Anne Frank House, The Hague and a Delft Blue Pottery Factory are but a few of the sights that await your arrival.
Day 9
Time : 7:00 am
Brussels / Bruges (Zeebrugge), Belgium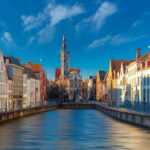 The ultimate European city, Brussels has tonnes of museums, fountains, gardens and great shopping. Stroll the Old Town area to see St. Hubert Arcades and its shops, as well as Butchers' Street with its plethora of restaurants and cafes and the Grand Place with its Baroque guild houses.
Day 10
Paris (Le Havre), France
Hop on a tour bus to the City of Light to experience the magic of Paris. Stroll down the Champs-Elysées as you nibble on a croissant. Take photos of beautiful Paris from the top of the Eiffel Tower. Notre-Dame, the Louvre, Montmartre and all the other iconic places of Paris lie 120 miles up the Seine from the port of Le Havre. Or explore the charms of Le Havre, spend the day at Monet's Giverny or explore Rouen's Old Market Place, where Joan of Arc was burned in 1431.
Day 11 (Disembark)
London (Southampton), England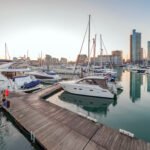 Protected from the frequent storms of the English Channel by the Isle of Wight, Southampton has survived a turbulent history to serve as a principal port of the United Kingdom today. Pay homage to one of the most famous ships to sail these shores at the Mayflower Memorial. Visit the stoic walls of Bargate and the Tudor House Museum.
30% discount applied and includes 2 of the following:
- Drinks Package
- Dining Package
- Wifi Package
- Shore Excursion Credit
- Extra Guests Sail at a Reduced Rate
Prices & Dates - Northern Europe: Oslo & Bergen (10 Days)