Itinerary
Description
Inclusions
Gallery
Dates & Prices
11 Days. 11 Ports. 1 Amazing Holiday. 
Itineraries
Day 1 (Embark)
Time : 4:00 pm
Barcelona, Spain
The capital of Catalonia, and one of its provinces, Barcelona, is a place of palpable history, where you can lose yourself strolling down the medieval streets of the Barri Gotic. It's a city designed to delight the senses: visit other-worldly Modernista churches like Gaudi's La Sagrada Familia, or treat yourself at a street side cafe to Patatas Bravas or a Passion Fruit Mojito. Explore more of Barcelona on a European cruise!
Day 2
Time : 9:00 am
Cannes, France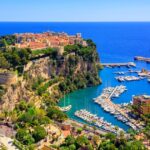 Drive up Suquet Hill for a view of the city, sea and Lerins Island - fabulous dahling! How many rich and famous can you spot, walk the palm-lined promenade de la Croisette and count. The French Riviera at its best...the International Film Festival calls this home. Explore more of Cannes on a European cruise!
Day 3
Time : 7:00 am
Florence/Pisa (Livorno), Italy
How lucky to visit the Tuscan region, Florence & Pisa, resplendent in art and history. What's even more fortunate is that all the main attractions in Florence are centrally located for the perfect walking tour. See Santa Croce, Piazza del Duomo and Michelangelo's David. Explore more of Florence & Pisa on a European cruise!
Day 4
Time : 8:00 am
Naples, Italy
Cruise to Naples, located on Italy's stunning Amalfi coast, a city rich in history. A tour around Naples' grand piazzas, cathedrals and castles in the old centre will take you back centuries. Pompeii is not too far either, a dashing city which boasts diverse cultural offerings and charming streets. Explore more of Naples on a European cruise!
Day 5
Time : 8:00 am
Messina (Sicily), Italy
The third largest city on the island of Sicily, Messina welcomes cruise ship visitors with its lovely harbor, extraordinary architecture (much of which miraculously survived a horrendous earthquake and tidal wave in 1908) and wonderful food. Stroll through Messina's Piazza Cairoli taking in magnificent fountains and cathedrals, or sip Marsala wine at a sidewalk cafe. Explore more of Messina on a European cruise!
Day 6
Time : 7:00 am
Kotor, Montenegro
Tucked away between the mountains and the Bay of Kotor, one of the most indented parts of the Adriatic Sea, is where you'll find the picturesque town of Kotor. As you arrive at this secluded city, you'll notice the dramatic 65-foot high protective walls, which date back to the Venetian period during the 9th century. Stroll the labyrinth of cobbled streets with cozy cafes and craft shops as you marvel the graceful old buildings. Listed as a UNESCO World Natural and Historical Heritage Site, Kotor is also world-famous as a premier yachting and sailing destination.
Day 7
Time : 12:00 pm
Corfu, Greece
One of the lushest of the Greek Isles, Corfu is rimmed in dramatic blue waters and topped with tranquil hillside villages. A collection of quaint cafes in the town of Corfu feels very continental, but the island's secluded coves and sandy beaches could only be found in the Greek Isles. Explore more of Corfu on a European cruise!
Day 8
Santorini, Greece
Whitewashed villages clinging to the sides of the sea cliffs have made the volcanic island of Santorini one of the most widely photographed places in the world. The island's charm and subtle mystery have even made it a target of speculation as the location of the lost city of Atlantis.
Day 9
Athens (Piraeus), Greece
This is the cradle of civilization, the oldest city in Europe. Not only is this city home to the Acropolis and some of the most important architectural structures and archaeological finds in the Western world, It is also a very modern city, an urban amalgam of extraordinary art, culture, cuisine and shopping. Explore more of Athens on a European cruise!
Day 10
Time : 9:00 am
Mykonos, Greece
Mykonos is a classic Greek Island with whitewashed houses, blue-domed churches and windmills. Add a reputation for beautiful beaches and you'll understand why Mykonos is the most popular island in the Cyclades. Explore the island in a 4 x 4 or take a ferry to the tiny island of Delos. Explore more of Mykonos on a European cruise!
Day 11
Time : 7:00 am
Cruising (Day at sea)
Day 12
Rome (Civitavecchia), Italy
Endless adventures await in Rome. With two and a half thousand years of history, art and culture, it is no wonder Rome is one of the most visited cities on the planet. Gaze at the masterpieces of the Vatican or walk into the past with visits to ancient relics, historic monuments and legendary museums. Or people-watch whilst sipping on an espresso in a quaint cafe.
Come aboard Norwegian Epic and experience a new incredible port nearly every day of your cruise. Nestled on the west coast of Tuscany, charming Livorno offers the freshest seafood, awe-inspiring forts and splendid coastal views with ample cafes and boutiques awaiting your discovery. Then sit down - or dance around - at a Santorini restaurant and savor traditional Greek cuisine, wine and music. Enjoy a short ferry ride from Mykonos to the island of Delos - the mythological birthplace of Apollo and Artemis and a UNESCO World Heritage Site - and visit ancient ruins.
30% discount applied and includes 2 of the following:
- Drinks Package
- Dining Package
- Wifi Package
- Shore Excursion Credit
- Extra Guests Sail at a Reduced Rate
Prices & Dates - Greek Isles & Italy: Santorini & Athens to Rome