Itinerary
Gallery
Dates & Prices
Set sail from Stockholm to Copenhagen on this amazing 10-day cruise aboard Norwegian Dawn. Discover the best of Helsinki-both present and past-as you journey through the heart of the modern city to Seurasaari Open-Air Museum that provides a glimpse into 400 years of the region's history and culture. See the top ten highlights of Berlin on a guided tour, including Checkpoint Charlie, Charlottenburg Palace and the Holocaust Museum.
Itineraries
Day 1 (Embark)
Time : 4:00 pm
Stockholm, Sweden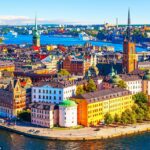 Laced by an ingenious network of waterways and bridges strung between a freshwater lake and the sea, Stockholm is easily seen on foot or by waterway cruise. Its gabled old townhouses peer over cobblestone streets, whilst its magnificent 17th-century palace sits watching over the harbor.
Day 2
Time : 9:00 am
Helsinki, Finland
Welcome to Scandinavia's "White City of the North," a city defined more by its people and Art Nouveau architecture than its chilly climate (from October to April). Helsinki is a classic sea-city, with a dramatic coastline coloured by bays and inlets. The city keeps its historical roots intact.
Day 3
Time : 7:00 am
Kotka, Finland
Situated where the River Kymijoki meets the Baltic Sea, Kotka has deep seafaring roots with its city centre situated on an island. This port city blends a rich history with vibrant modern cafes, boutiques and museums - all nestled amongst a stunning outdoor playground. To dive into the region's historic past, visit the Maritime Centre Vellamo, easily recognised by its unique architecture, then enjoy a stroll through the award-winning urban park, Sapokka Water Garden. Take to the water in a kayak, canoe or raft to discover the river's natural beauty, or explore one of the nearby picturesque coastal towns.
Day 4
Time : 8:00 am
Visby, Sweden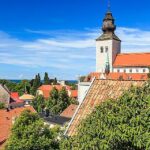 Visby will amaze you with its architecture and Northern European charm as you explore the island of Gotland. The Town Wall is the best-preserved medieval fortification in Scandinavia and was built between the 13th and 14th centuries. Stop by the Botanical Gardens to see one of the reasons why Visby is nicknamed "City of Roses." The beautiful Almedalen park is a relaxing place to spend some time before heading over to the city's main square, Stora Torget, where cafes and cobblestone streets will give you a taste of the local life.
Day 5
Time : 8:00 am
Tallinn, Estonia
The capital of Estonia impresses cruise guests with its mix of medieval houses and very modern boutiques and café culture. Journey inside the ancient walls of Old Town to explore stunning Medieval landmarks like Toompea Castle and a 15th Century apothecary shop. Move up a couple centuries to experience Tsar Peter I's Kadriorg Palace, filled with art and surrounded by sculpted gardens and peaceful woodlands.
Day 6
Time : 7:00 am
Riga, Latvia
As the largest city in the Baltic and the capital of Latvia, Rīga offers something for everyone. From its fanciful cobblestone streets and Art Nouveau architecture to dozens of museums and a picturesque white-sand beach in nearby Jūrmala, there's much to experience in this vibrant cosmopolitan city. Come explore what has been called the "Paris of the Baltics."
Day 7
Time : 12:00 pm
Klaipeda, Lithuania
Lithuania's third largest city, Klaipeda has been in and out of the hands of the Russians, Swedes and Germans. Marvel at the impressive, and verbosely christened, St. Mergelės Marijos Taikos Karalienės Church tower and walk through Anika Square. Head to the pristine Baltic waters lapping at the broad sands of Smiltynė Beach. Or duck into the Clock Museum or Castle Museum.
Day 8
Gdynia, Poland
Stroll the beautiful waterfront of Gdynia before heading to nearby Gdansk, the largest city in northern Poland. For a taste of local life, walk along bustling Long Market lined with delicious cafes and unique boutiques. Explore the sites of historic Old Town, which was restored after being destroyed in World War II. Tour St. Mary's Church – one of the world's largest brick cathedrals – or visit the Maritime Museum for a glimpse into the past of this ancient port city.
Day 9
Berlin (Warnemunde), Germany
It's been more than two decades since the walls came down and Berlin became unified in many ways, including the pursuit of joy. Germany's capital city is a city that balances cosmopolitan chic with a liberal undercurrent of creativity and cool. Famous landmarks like the Brandenburg Gate and Reichstag fascinate. The elegant Bavarian Quarter amazes.
Day 10
Hamburg (Kiel), Germany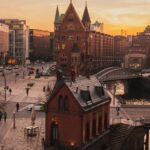 Founded in the 13th century, Kiel was mostly destroyed during World War II. Today, the port city encompasses much green space and has been rebuilt upon a complicated past, which you can discover by touring its historic landmarks and museums, including the Naval Memorial and a German submarine U-995. Stroll along the waterfront promenade and enjoy scenic views of the harbour and Kiel Fjord, or journey outside the city along the waterway to explore picturesque villages and sandy beaches.
Day 11
Copenhagen, Denmark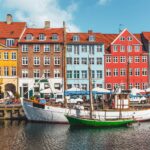 The capital of Denmark, Copenhagen, is filled with canals, cobbled squares and copper spires. But don't let the historic appearance fool you. This is also Scandinavia's most cosmopolitan city. Certainly you can relive medieval times in The Latin Quarter, but you can also enjoy some of Europe's finest shopping, museums, cafes and nightlife prior to your cruise around the Baltics.
Prices & Dates - Baltic: Germany & Finland to Copenhagen