Overview
Trip Outline
Trip Includes
Trip Excludes
Gallery
Price
12th November 2023
Embark on an extraordinary journey aboard the Cunard's Queen Victoria ship for the Norway & Northern Lights expedition. Prepare to be enchanted by the ethereal beauty of Norway's landscapes, from its majestic fjords to charming coastal towns. As darkness falls, chase the mesmerizing Northern Lights, a natural phenomenon that paints the Arctic sky with vibrant colors. Onboard, experience the epitome of luxury, from world-class dining to exceptional entertainment. This voyage promises an unforgettable fusion of natural wonder and opulent indulgence, creating memories to cherish for a lifetime.
Queen Victoria
from £1,299 pp
12 nights
Ports of Call: Southampton, UK – Alesund, Norway – Tromso, Norway – Narvik, norway – Haugesund, Norway – Southampton, UK, and 5 days at the Sea. 
Itineraries
Day 1
Date : 12/11/2023
Southampton, England, UK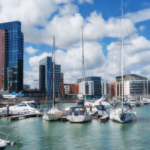 Southampton, Hampshire's vibrant waterfront city, boasts a cruise terminal, direct trains to London, and an airport. Discover maritime history at Sea City Museum, contemporary art in the Cultural Quarter, and stroll medieval walls in the Old Town. Nearby, explore New Forest, Winchester Cathedral, and more. Enjoy diverse dining, from British cuisine on Oxford Street to sushi in Bedford Place. Experience Southampton's craft beer scene, with hubs like The Dancing Man.
Day 2-3
Date : 13/11/2023
At Sea
Maintain your exercise routine or venture into new fitness classes suitable for all levels. Dedicate an indulgent hour daily to our cherished Cunard tradition: signature Afternoon Tea. Our ships serve as perfect family vacation spots, offering abundant entertainment to engage our younger guests.
Day 4
Date : 15/11/2023
Alesund, Norway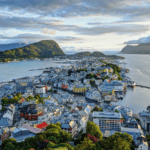 Cruising through Norway's serene waters towards Alesund, you'll be captivated by a peninsula adorned with Art Nouveau architecture, blending into lush greenery and mirrored by majestic fjords. Alesund welcomes you like a fairy-tale with its spires and turrets, earning its place as one of Norway's prettiest cities. Rising from a fire's ashes in 1904, it now spans seven islands connected by underwater tunnels. Delight in warm locals, delectable cuisine, captivating architecture, and breath-taking landscapes. Explore landmarks like Molija lighthouse and Aksla viewpoint, and immerse in history at Sunnmore Museum. Discover Alesund's unique Art Nouveau style and tour the city on the Alesund City Train. Dive into marine wonders at Atlantic Sea Park.
Day 5
Date : 16/11/2023
At Sea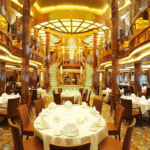 Indulge in an ambiance of elegance and refinement at this chic midship bar. Embark on a tantalizing journey of unique flavours on board. Across all four Cunard Queens, explore the Clarendon Fine Art Gallery, offering chances to enrich your collection and be captivated by a rotating array of meticulously curated artworks.
Day 6-7
Date : 17/11/2023
Tromso, Norway
En route to Tromso, Mother Nature's splendor unfolds in all its glory. Encircled by pristine wilderness, serene fjords, and lofty snow-draped peaks, each vista becomes a treasure. Tromso's skies dazzle with the enchanting dance of the northern lights, a breathtaking winter spectacle. In summer, the city basks under the midnight sun, offering endless days for vibrant nightlife. Crisp, clear days melt into luminous nights, perfect for hiking, fishing, or sharing tea while observing the locals' bustling activities.
Day 8-9
Date : 19/11/2023
Narvik, Norway
Cruising to Narvik, Norway, unveils a meeting of rugged mountains and serene fjords. A haven for skiers, snowy peaks lead to sandy beaches encircling the port. Despite being one of the world's northernmost towns, Narvik's mild climate is influenced by North Atlantic currents and sheltering mountains. Embrace rich culture, delectable cuisine, wildlife, and dramatic landscapes. Founded in 1902, Narvik's eclectic history draws from Swedish, British, and global influences, including WWII battles. Hiking trails, mountain-top adventures, and the Polar Park provide experiences with nature. Narvik's cuisine celebrates local ingredients, from seafood to world-class lamb and reindeer, making it a flavorful Arctic Circle destination.
Day 10
Date : 21/11/2023
At Sea
Every voyage with Cunard is accompanied by captivating live music on board. While our delectable menus evolve, our unwavering culinary excellence remains constant. You're invited to don your finest black tie attire, joining us for a remarkable evening of music and revelry.
Day 11
Date : 22/11/2023
Haugesund, Norway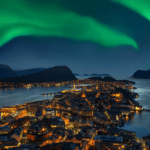 Nestled on Norway's southwest coast, Haugesund boasts icy fjords flowing into the North Sea. Its breathtaking scenery and top-tier vistas define this striking coastline. The region, pivotal during the Viking Age, even lent its name to Norway. Haugesund is renowned for being where Norway's first king, Harald Fairhair, united the nation and found his final resting place. Nearby Avaldsnes offers a Viking Village and Karmoy Island presents ancient grave mounds. Celebrated for the Sildajazz music festival and The Norwegian Film Festival, Haugesund hosts vibrant cultural events. Explore the nearby Akrafjord's Langfoss waterfall and the iconic Pulpit Rock, or step into the 1800s in Skudeneshavn, a herring fishing town with well-preserved wooden houses.
Day 12
Date : 23/11/2023
At Sea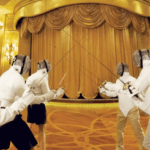 Whether you're an active participant or an avid spectator, our ships offer a haven for sports enthusiasts. As night descends, the stage comes alive with our gifted performers ready to enchant you. Maintain your fitness regimen or explore new horizons through our diverse fitness classes suitable for all levels.
Day 13
Date : 24/11/2023
Southampton, England, UK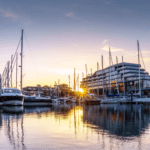 Easily explore nearby attractions from Southampton via water and rail. A 25-minute catamaran ride to Isle of Wight's Cowes. Winchester, home to King Arthur's round table, is 15 minutes by train. Portsmouth Historic Dockyard features Mary Rose, HMS Warrior, and HMS Victory. Stonehenge's UNESCO site is reachable by excursion. The New Forest National Park offers outdoor charm with villages and walks across 90,000 acres.